What are the Giraffe Awards?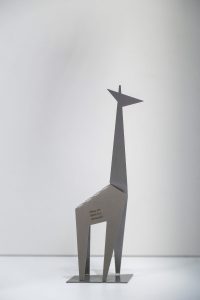 The Giraffe Awards are internal awards that are designed to identify the best work within the Publicis Africa Group agencies and affiliates. These awards started in 2011 and are not open to just any agency. Entry is free, but only agencies in the Publicis Africa Group are eligible. The exclusivity of the awards does not limit the selection of work to choose from, in 2014 for example, over 200 entries from about 30 countries were registered.
How do the Awards Work?
The work from participating agencies is uploaded monthly and judged remotely by the creative directors in South Africa, Ghana and Mauritius. Whereas the annual awards invite agencies to enter any work that was run in the previous year. The Giraffe Awards categories are always ran on a full scale, ranging from TV and print to outdoor, radio, digital, social, activation and integrated.
Zamspellit Scoops other PR Award in 2016 Giraffe Awards
In 2014, Black Dot Media partnered with ZAMTEL to start an interprovincial spelling competition called ZAMSPELLIT that brought over 320 pupils from 40 participating schools country wide and was aired on ZNBC in a series of 35 episodes. Zamspellit was an initiative to encourage a reading culture among young people in Zambia in a fun but interactive way. This show enjoyed two seasons running up till 2015.  BlackDot Media entered Zamspellit in the 2016 Giraffe Awards which won the other PR award scoring 65%.
Winning our first Giraffe award has encouraged us to reach for more international awards. It calls for our creative game to be raised higher and we aspire to bag more awards like this and more in 2017 and the years to come.