According to recent statistics by ZICTA, 6.1 million Zambians are subscribers of mobile internet usage. You might ask "So what?" What significance does this statistic have?
Although this may look like just another statistic, it is actually a flashing red light for marketers and organisations in various sectors to consider thought leadership. The question that marketers need to ask is "How has this impacted our consumer?" Organisations as a whole need to then ask "Do our current business models support this impact, does it call for a change?"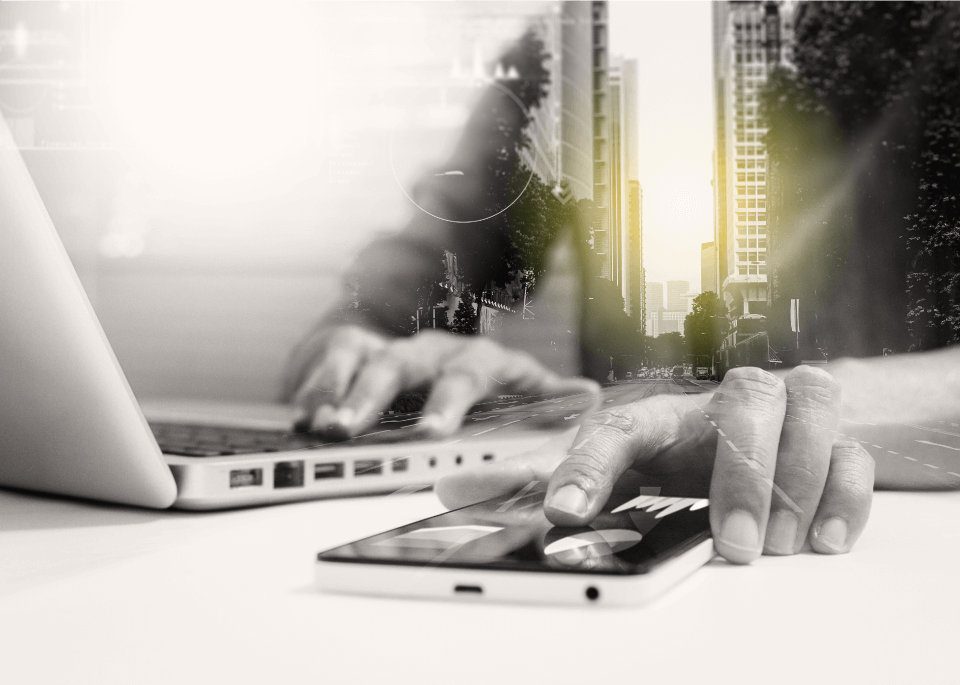 The Digital Perspective
The growth in consumers subscribing for internet services has fostered accessibility of information and has allowed consumers to be a part of varying digital platforms. Advancement of digital technologies has also changed the way consumers are interacting with brands and the impact social media has on their marketing. Consumers now have online information about products and services on their fingertips. They can look for information on a company's website; solicit it through browsers or on social media before purchase.
On the other hand, consumers can share their experience of a product or service on digital platforms such as social media. Ultimately, whether a consumer is the one soliciting for product information online or a consumer is sharing their experience of a product or a service, it has an impact on how a consumer perceives the two.
Evaluation of the information may create a positive impact and lead to a purchase by the consumer or a repeat purchase in turn creating brand loyalty. For the organisation providing the product or service, it could lead to more profits and higher returns. The converse is also true.
The Impact of Digital on Businesses
The telecoms and fast food industries are good examples of how evaluation of customer information online can either lead to a profit or loss for a business. For instance, on social media platforms like Facebook, it is common to see people share sentiments about the performance of different telecoms. If a person shares a good experience of a certain telecom and says what great service they have enjoyed with that telecom, it is easy for another customer who was unsatisfied with their telecoms to switch to the recommended telecom that has better services. With time, the more the 'shared sentiment' gets exposure to a customer looking for better services, the chances of switching to a better telecoms company becomes higher. It is safe to say social media plays a huge role on influencing certain decisions when it comes to certain products and services.
For the fast food scenario, consumers sometimes have shared their bad experience at a fast food chain and how the customer service was bad. This may have a negative impact on the potential consumer who was looking to try that particular fast food chain and they may no longer be as willing to try it. In both of these scenarios the product or service referrals had an impact on the consumers purchase decision and the company's market share.
Challenge of going digital
Today's consumer not only uses digital technology to have product or service information but demands for digital services that are efficient and make it convenient for them to acquire products and services. Can a consumer purchase your product online? Do they have the option of not going to your outlet to acquire your services?
Another challenge for businesses going digital is the vast amount of digital platforms that a consumer can be a part of. This makes it difficult for businesses to control the kind of information that consumers share or are exposed to. These challenges may seem daunting for businesses and may create a feeling of being unable to keep up with the digital sphere.
Jump On Board with our Digital Team
Keeping in pace with these trends and changes in consumer patterns almost seems impossible, however, at Black Dot Media, we believe it is something we can make possible. That is why we have implemented Digital Marketing as part of our core strategy.
We believe that successful digital marketing can give marketers and organisations capabilities to have comprehensive knowledge and data on current consumer behaviour and enhance the effectiveness of marketing efforts being made by the organisation. Digital marketing leads to consumers engaging more with the brand online hence leading to conversions, purchases and higher return on investment for organisations.
Our strategy in helping organisations to become successful at digital marketing starts with understanding what kind of business model the organisation has, what strategy to implement and what type of digital marketing model is needed to sync everything.
Want your organisation to evolve in tune with the latest marketing trends? Keep reading our digital marketing articles!